D-Nox is ready for SOE Showcase in ADE!

English.
Chiristian Wedekind better know him as a D-Nox, he is a german dj with almost 30 years of experience, his charisma and his amazing way to communicate us all the feelings when he is in charge of the mixers, his sets are impeccable, what has positioned him as one of the reconiced dj´s in the underground music.
The next octuber 19th mr. Carisma aka D-Nox, is going to join us in our showcase under the activities that we have in the ADE.
Hey, Chris, how are you, how was your last presentations?
Hello, I am very good, thanks for asking. I am about to finish 2 weeks vacations, so I am with my batteries recharged and ready for my next trips around the world.
You've been doing this for almost 30 years, tell us a little bit. What motivated you to take the path of music?
I was born in the east part of Germany back than when Germany was divided. My father had a rock band but he gave up soon after I was born due work reasons and me at some point heritage some of his gear. The most interesting thing for me was his tape machine. We had no way how to buy music in stores due our communist regime but I could record music in the radio stations from the west side of Germany. This is how I got into collecting music. Later on I was asked to play my tapes at school disco parties, that was around 1988. Few years later the wall fall down, Germany got united and I was able to purchase all the music I ever wanted and the logical consequence was to keep on djing but on a more professional scale.
What motivates you to continue in this?
The love to music and to see how I can make masses dance with the music I choose and feel. I also love traveling, speaking different languages and experience different cultures.
For us it is something very special to have you in this first edition of our Sounds Of Earth ADE Showcase, tell us how do you feel and what do you expect from this adventure?
I feel very honored and after all these years of friendship to the label crew it was about time that we start to work on something like this outside of Mexico.
What is your opinion about the electronic scene in Mexico?
Mexico for me has always a very important place in this world. My first trip there I made in 1997, I have had many important gigs there and also many amazing travels across the country. The scene there used to be very strong, almost ever capital had his raves and clubs. It's has changed a bit, at least for me. We still get great parties but now its more focused on Mexico City and a few major cities across the country.
What has been the gig you remember most in Mexico?
The gig I remember most was around 200672007 at a club in Mexico City. Right now I don't remember the name but I can tell that it was the most packed club I every played, the most hot club I every played and the most euphoric energy I have ever experienced. It was pure fever, high energy and ecstasy. One of the best nights of my dj life.
Tell us about your upcoming productions and future plans. What's next for D-Nox?
I have been working on many cooperation's with various produces on different labels.
I did some tracks with Kalil, with Spuri, with Beckers, with Santiago Franch and Victor Ruiz. All these works are about to be released. I want to focus a bit on my own productions skills and see if I can get to a point of where I can release my own tracks.
Thank you very much for your time and see you on October 19 in Amsterdam.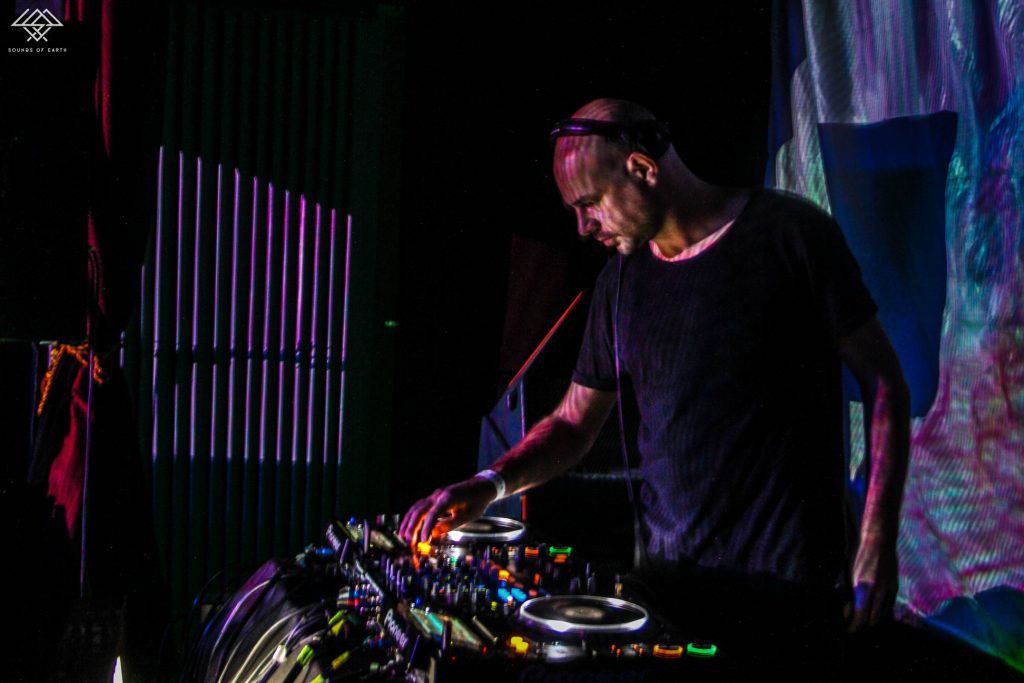 Español.
Christian Wedekind mejor conocido como D-Nox es un Dj alemán con casi 30 años de experiencia, su carisma y espectacular forma de trasmitir emociones a la hora de sus set´s impecables, lo han posicionado como uno de los Dj´s más respetados de la escena mundial.
El próximo 19 de octubre Mr. Carisma aka D-Nox se nos unirá en nuestro showcase dentro de las actividades del ADE (Amsterdam Dance Event)
Hey, Chris ¿Cómo estás, qué tal tus últimas presentaciones?
Hola, estoy muy bien, gracias por preguntar. Estoy a punto de terminar 2 semanas de vacaciones, así que estoy con mis baterías recargadas y listas para mis próximos viajes alrededor del mundo.
Llevas haciendo esto por casi 30 años, cuéntanos un poco ¿qué fue lo que te motivo a tomar el camino de la música?
Nací en la parte este de Alemania cuando estaba dividida. Mi padre tenía una banda de rock, pero se rindió poco después de que naciera por motivos de trabajo y en algún momento heredé parte de su equipo. Lo más interesante para mí fue su máquina grabadora de cintas. No teníamos forma de comprar música en las tiendas debido a nuestro régimen comunista, pero podía grabar música en las estaciones de radio del lado oeste de Alemania. Así es como llegué a coleccionar música. Más tarde, me pidieron que tocara mis cintas en las fiestas de la discoteca de la escuela, alrededor de 1988. Pocos años después, el muro se derrumbó, Alemania se unió y pude comprar toda la música que siempre quise, la consecuencia lógica fue continuar mi carrera como DJ pero en una escala más profesional.
¿Qué te impulsa a seguir en esto?
El amor a la música y ver cómo puedo hacer bailar a las masas con la música que elijo y siento. También me encanta viajar, hablar diferentes idiomas y experimentar diferentes culturas.
Para nosotros es algo muy especial contar contigo en esta primera edición de nuestro Sounds Of Earth ADE Showcase, platícanos ¿cómo te sientes  y qué esperas de esta aventura?
Me siento muy honrado y después de todos estos años de amistad con el equipo de Sounds Of Earth ya era hora de que empezáramos a trabajar en algo así fuera de México.
¿Cuál es tu opinión  sobre la escena electrónica en México?
Para mí México siempre ha tenido un lugar muy importante en el mundo. Mi primer viaje lo hice en 1997, tuve muchos conciertos importantes y también muchos viajes increíbles en todo el país. La escena ahí solía ser muy fuerte, casi siempre la capital tenía sus raves y clubs. Ha cambiado un poco, al menos para mí. Todavía tenemos grandes fiestas, pero ahora está más enfocada en la Ciudad de México y en algunas de las principales ciudades de todo el país.
¿Cuál ha sido la fecha que más recuerdas en México?
El evento que más recuerdo fue alrededor de 2006/2007 en un club en la Ciudad de México. En este momento no recuerdo el nombre, pero puedo decir que fue el club más concurrido en el que toqué, el club más popular en donde toqué y la energía más eufórica que jamás haya experimentado. Era pura vibra, mucha energía y éxtasis. Una de las mejores noches de mi vida dj.
Platícanos sobre tus próximas producciones y planes a futuro, ¿qué viene para D-Nox?
He estado trabajando en muchas colaboraciones con diversos productores en diferentes disqueras. Hice algunos tracks con Kalil, Spuri, Beckers, Santiago Franch y Victor Ruiz, todas están a punto de ser publicadas. Quiero centrarme un poco más en mis propias habilidades de producción y ver si puedo llegar a un punto en el que pueda lanzar mis propios tracks.
Muchas gracias por tu tiempo y nos vemos el 19 de octubre en Amsterdam
Facebook event: https://www.facebook.com/events/1156956694446897/?active_tab=about
D-Nox Fanpage: https://www.facebook.com/dnoxofficial/
Sounds Of Earth Fanpage: https://www.facebook.com/soundsofearth/
Por Daniel Hernández Santos